4'' Drop Point Damascus Knife handmade by Titan International Dyed Bone Handle TD-111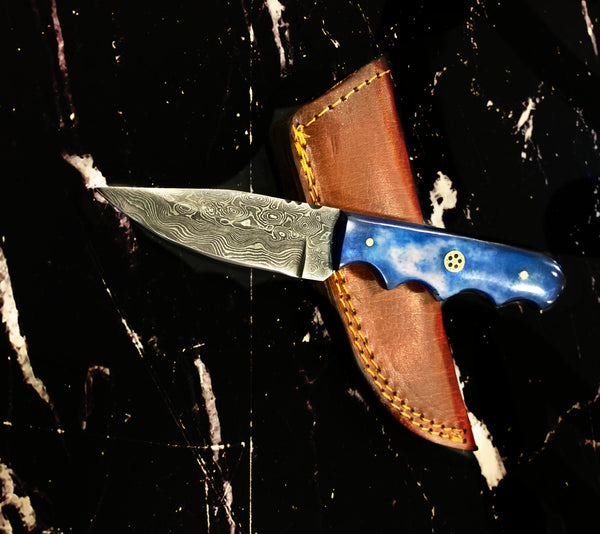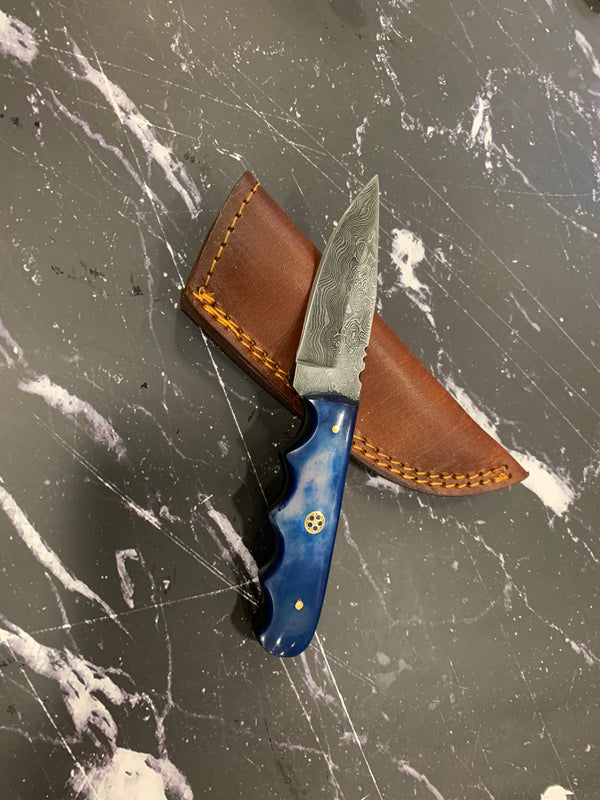 Great for everyday use and even a great companion for camping trips!
Blade material: Damascus steel (15N20,1095)
Blade size: 4.0 inch
Overall size: 8.0 inch
Handle material: Dyed Blue Bone
Dyed Bone handle, we crafted this blade for everyday function!
Custom sheath crafted from genuine hand-stitched cowhide leather, hand tooled with belt loop and brass snap button closures
This blade is hand forged with 1095 and 15N20 high and low carbon steel. It's up to 58 HRC on the Rockwell Scale. Very Tough and Durable.
Customer Service is our number one priority, contact us via our account and we'll try our best to respond as soon as possible to any questions you may have.
We recommend regular maintenance/cleaning of all Damascus blades with mineral or coconut oil. This prevents any rusts on the steel and will play a key role in your knife lasting a Lifetime