A High Carbon Steel sword/ Katana style / Hand forged/ Full tang with genuine leather sheath TC-39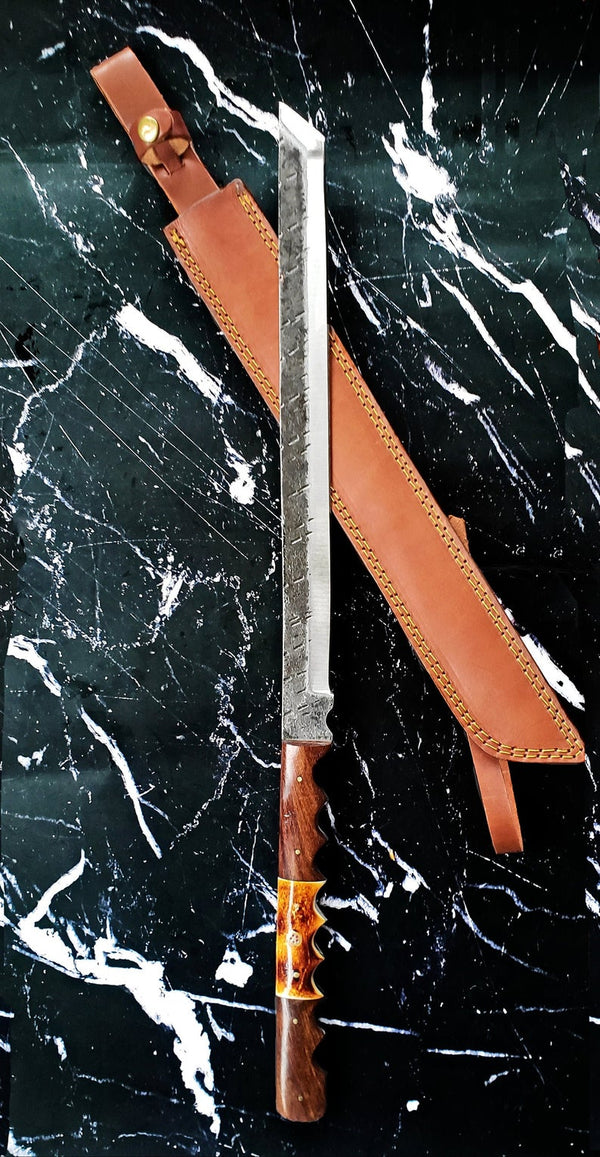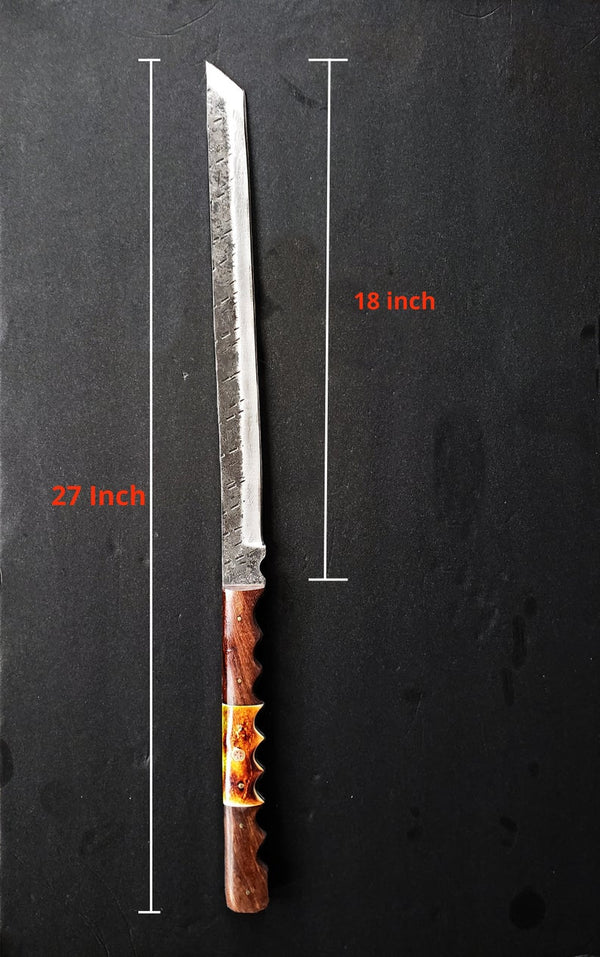 The sword is hand crafted and beautifully forged to appeal all eyes. This sword has over 18 hrs of forge work invested into it. Forging, filing, fitting, grinding, milling, polishing and leather sheath fitting. This sword holds a great edge and for the handle the Walnut and Torched camel bone grip are locked in place with the multiple Brass pins, the groves in the handle provides a firm grip. Overall Edge 1080 Carbon Steel has a great retention and Ti blade has been heat treated well, with hardness around 58 RHC.
Blade size: 18 inch
Overall size: 27 inch
Handle material: walnut wood and torched camel bone
Recommended Knife Maintenance:
Sharpening: Can be performed with any system, recommend the use of oil on 18-22 deg fixtures
Surface treatment: Recommend that the knife is not kept in the sheath and in dry environment. In case rust develops, remove with steel wool or 3M 1000 grit pads with oil and use metal polish to prevent from reoccurring.