Arrival - Cherokee Style Damascus Peace Pipe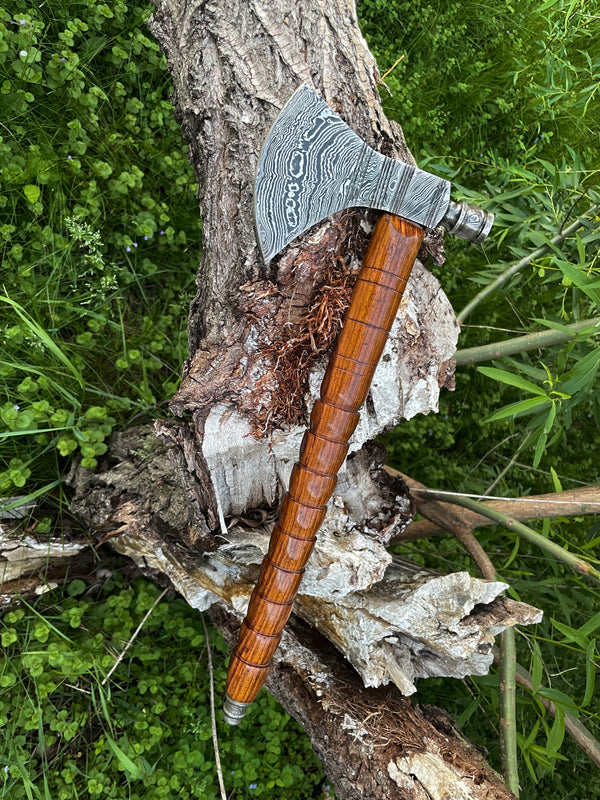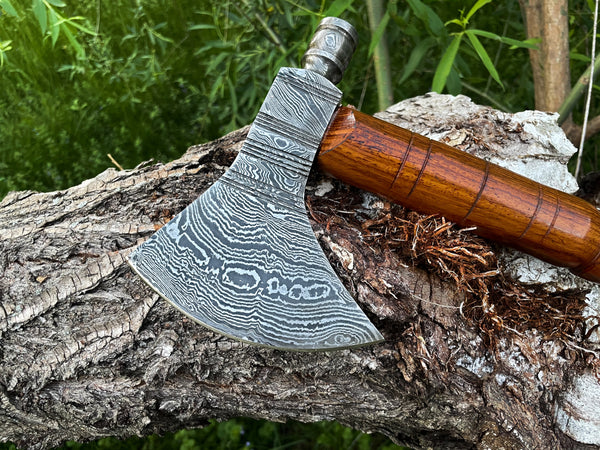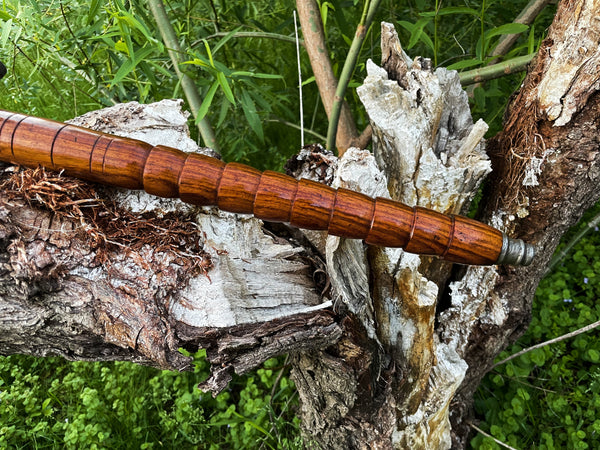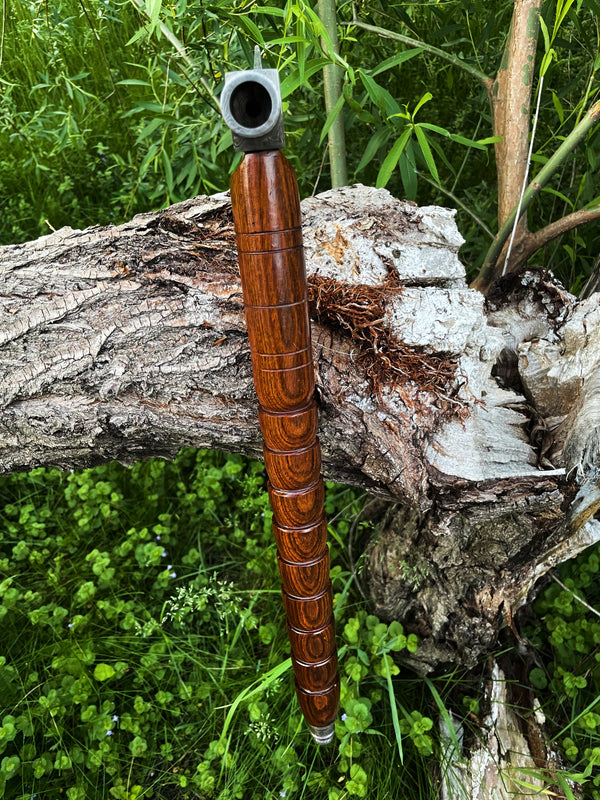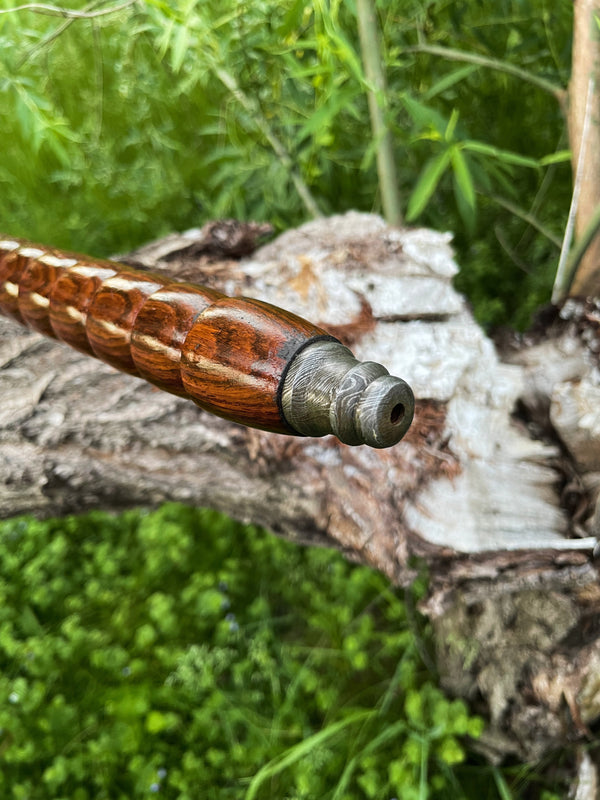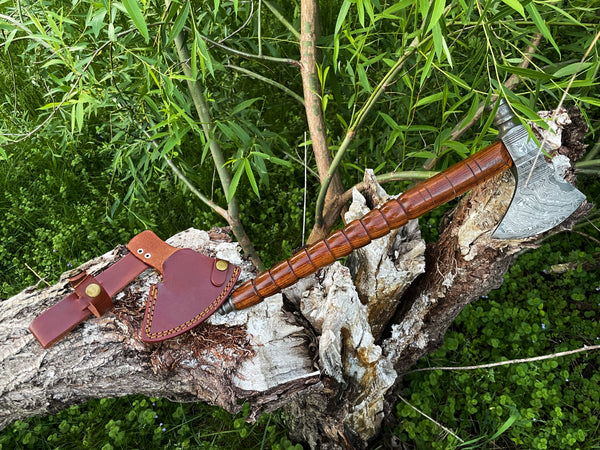 Damascus Peace Pipe hand forged to perfection
Titan International knives Damascus AXE which is hand crafted to appeal all eyes. This AXE has many hours of forge work invested into it, including; forging, filing, fitting, grinding, polishing and more polishing. The wood handle is made of Rosewood that is built up to make the length and is designed to make proper grip and balance to the heads.
Overall Length = 18"
Blade Length = 6"
Blade Width Max = 5"

Comes with a custom sheath which protects the sharp blade and fits the axe like a glove and locks it in place. Made of sheep skin hand formed to fit this functional art piece to perfection.
Damascus steel hand forged with combinations of 1095 High Carbon Steel and 15n20 forming over 350+ layers. We oil quench and temper to a hardness of 57-58 Rockwell C. Some of the many Damascus steel advantages include the following: Blade edge resistance from the harder steel, micro serrations from the alternating layers, ductility from the 15N20.
Maintenance Recommendations:
- Store in a dry environment and NOT in the sheath for a long period of time to prevent rust.
- Oil or use Flitz polish to keep the shine and prevent the blade from rusting
- To sharpen use 22 - 25 deg angles or finer grit stones to hone the edge