B. Titan Golden Eagle Pocket Knife - Raindrop Damascus folding blade/ EDC/ Hand engraved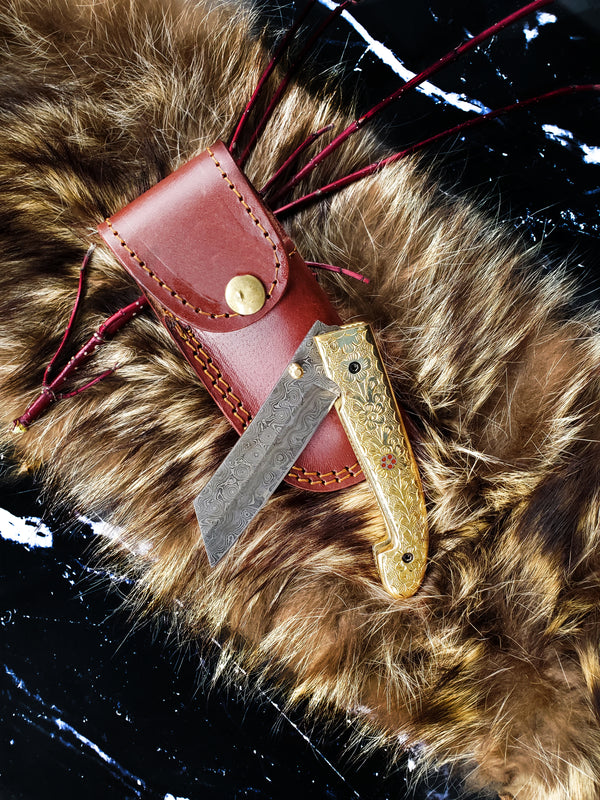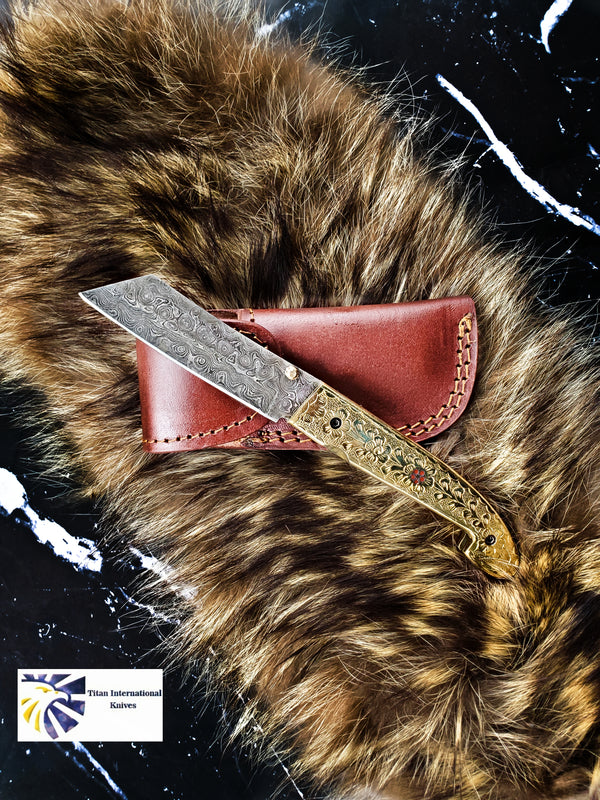 Folder hand crafted to appeal every eye. folder has over 35 hrs of work into it including forging, filing, fitting, grinding, polishing and more polishing. Brass is fitted to perfection with engraving art work. The quality of work shown on this knife is hard to explain in words.
The smooth handle feels natural when held in the hand. The one hand operation thumb pin adds to the functionality of the knife. The folder has a brass liner lock that locks the blade at a high tolerance to make sure there is no play.
Impressive workmanship that will turn heads.
Comes with a custom sheath.
Damascus steel hand forged with combinations of 1095 High Carbon and 4340 High Tensile Steel forming over 350+ layers. We oil quench and temper to a hardness of 57-58 Rockwell C.
Overall Length = 8"
Blade Length = 3.5"
Blade Width Max = .75"
Handle Length = 4.5"
Mass = .25 lbs