Carbon Steel Push Dagger Bone Handle TC-50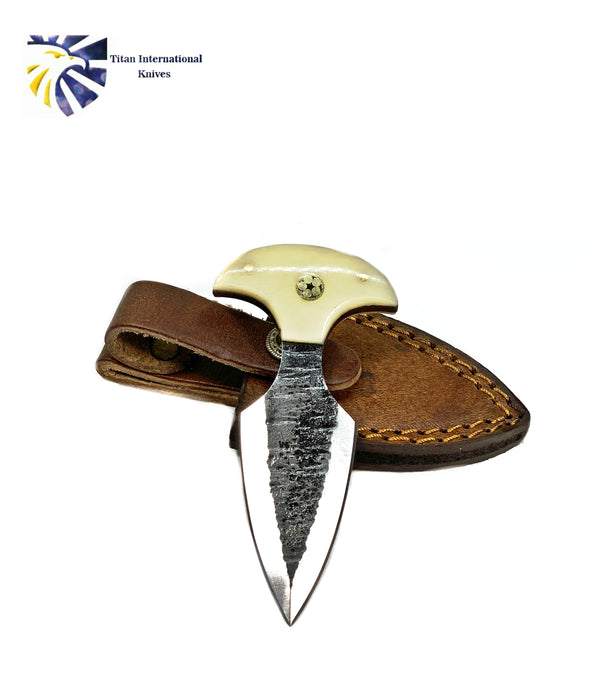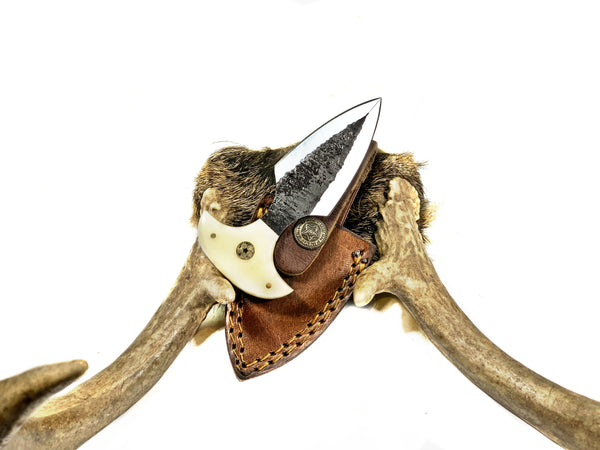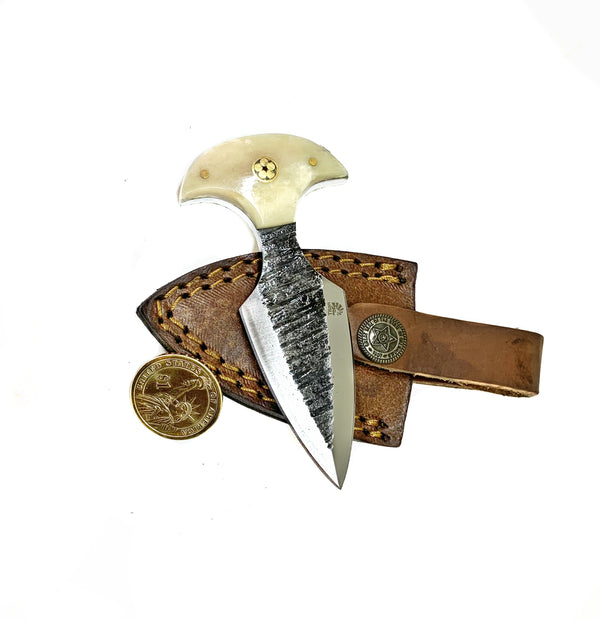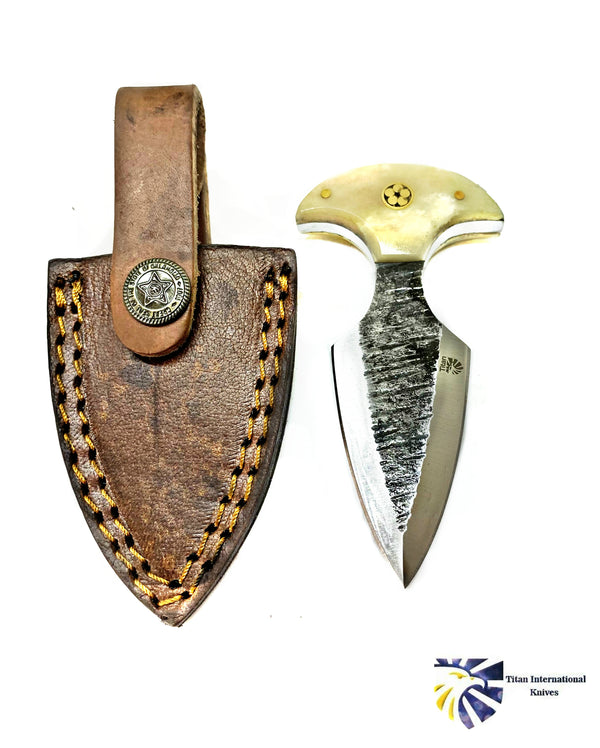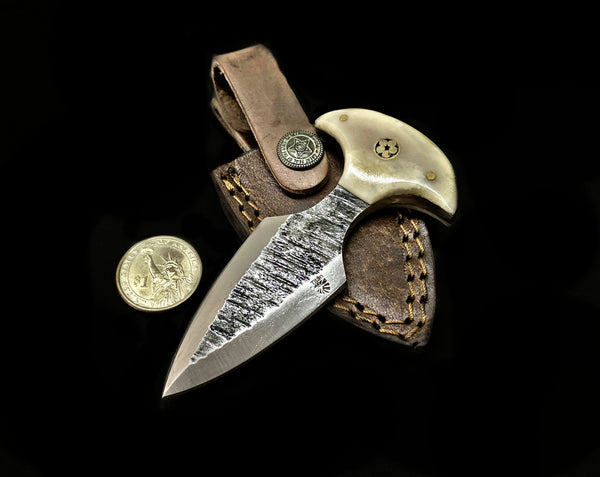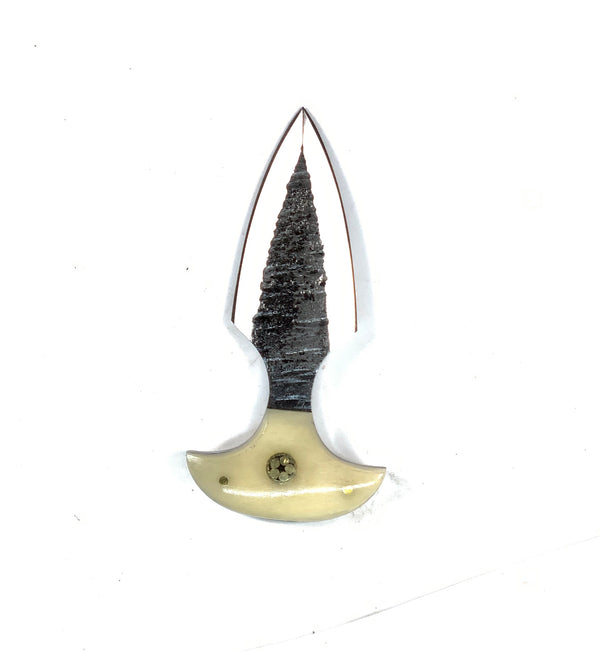 A real functional size, great for self defense.


Titan International Knives Damascus Push Dagger knife is hand crafted to be functional and not just for looks. Utility Knife has over 7 hrs of work into it including forging, filing, fitting, grinding, polishing. The double edge blade makes it perfect for carry!

Overall this blade has got a perfect feel to it, with the camel bone grips. Remarkable workmanship on this knife!

High Carbon hand forged with combinations of 1080 High Carbon. We oil quench and temper to a hardness of 57-59 Rockwell C. Blade edge resistance from the harder steel.

Blade size: 2.5 inch
Overall size: 3.5 inch
Handle material: Camel Bone


Recommended Knife Maintenance:
Sharpening: Can be performed with any system, recommend the use of oil on 22.5deg fixtures
Surface treatment: Recommend that the knife is not kept in the sheath and in dry environment. In case rust develops, remove with steel wool or 3M