Carbon Steel Titan Tomahawk/backpackers/ hikers/ hunter/ paddlers TC-40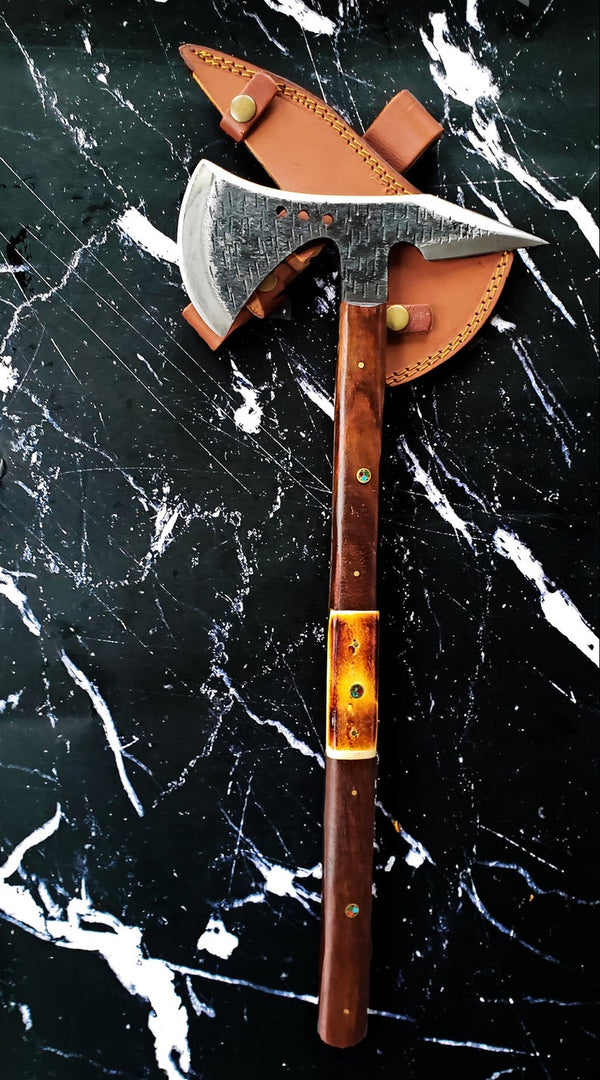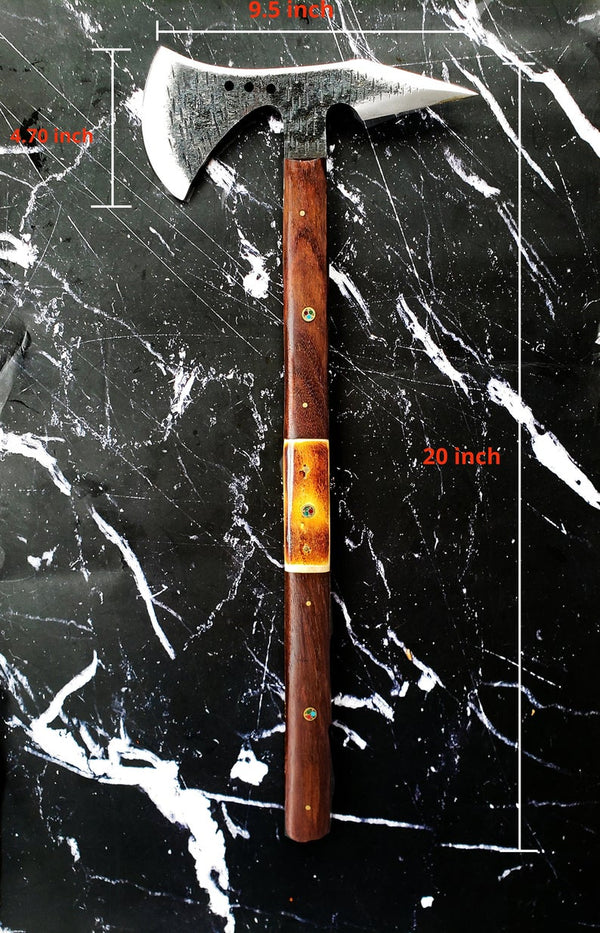 Titan Tomahawk is powerful, versatile, and functional. It is a tool that will be used for much more than you might anticipate. Chopping, breaking, cutting, hammering, piercing, digging, prying, pounding shaving, notching, opening and throwing are all capabilities well within Titan Tomahawk reach. Titan Tomahawk comes with genuine leather sheath.
Titan Tomahawk Carbon Steel which is hand crafted to appeal all eyes. This Tomahawk has over 18 hrs of forge work invested into it, including; forging, filing, fitting, grinding, polishing and more polishing. The handle is made of walnut wood and torched camel bone that are built up to make the length and is designed to make proper grip and balance to the head.
Overall Length = 20"
Blade Length = 4.7"
Blade Width Max = 9.00"
Mass = 5 lbs.
Recommended Knife Maintenance:
Sharpening: Can be performed with any system, recommend the use of oil on 18-22 deg fixtures
Surface treatment: Recommend that the knife is not kept in the sheath and in dry environment. In case rust develops, remove with steel wool or 3M 1000 grit pads with oil and use metal polish to prevent from reoccurring.