Damascus Steel handmade Pocket Knife with burn bone handles with steel bolsters TF-30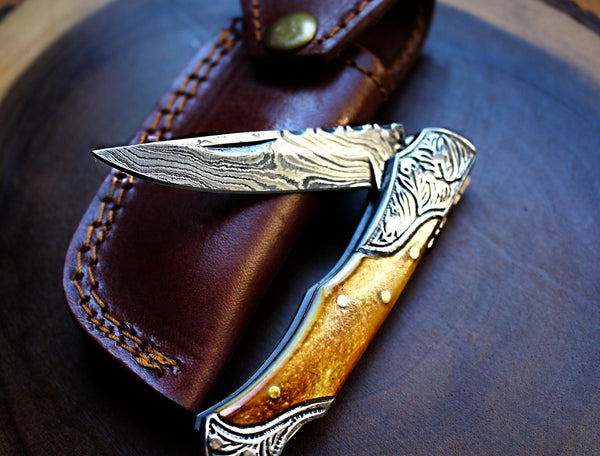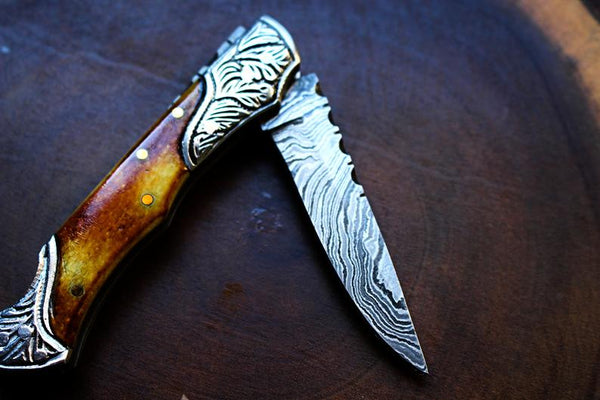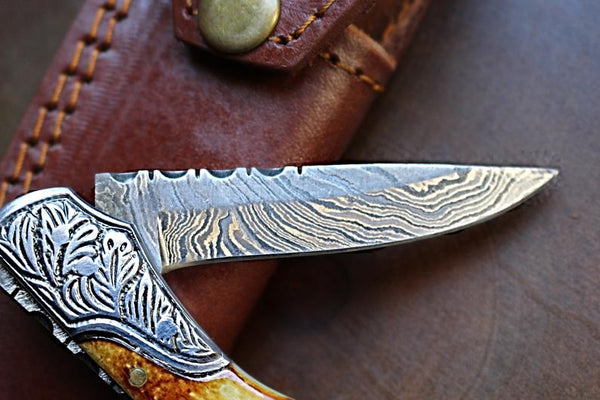 There's not much quite as helpful as a good pocket knife, and one with a burnt bone handle with steel Inlays, decorative filing on the spine, a twist damascus blade really set this knife apart. You're going to want to show it off, so you may want to get it engraved with your name so it doesn't walk off on you! It even comes with a leather belt sheath to lighten the load on your pockets...
3 inches of blade (4" edge) with a 3.5 inch handle, lock back operation. GBO!