Damascus Steel Mini Pocket Knife Damascus Body Titan NickelX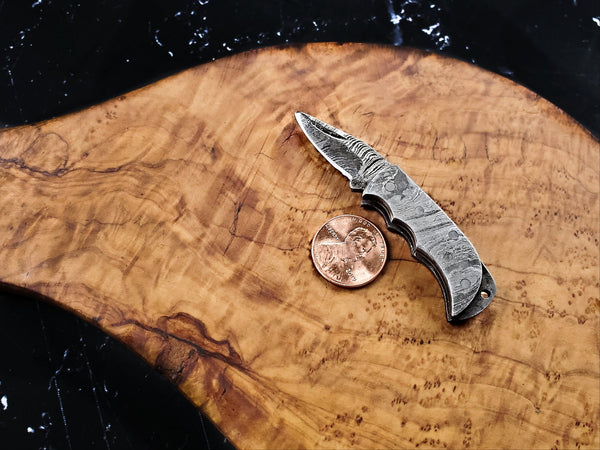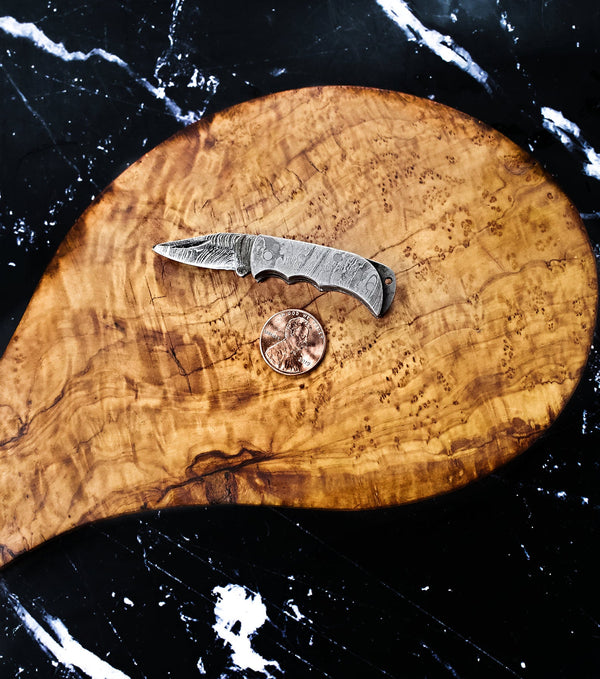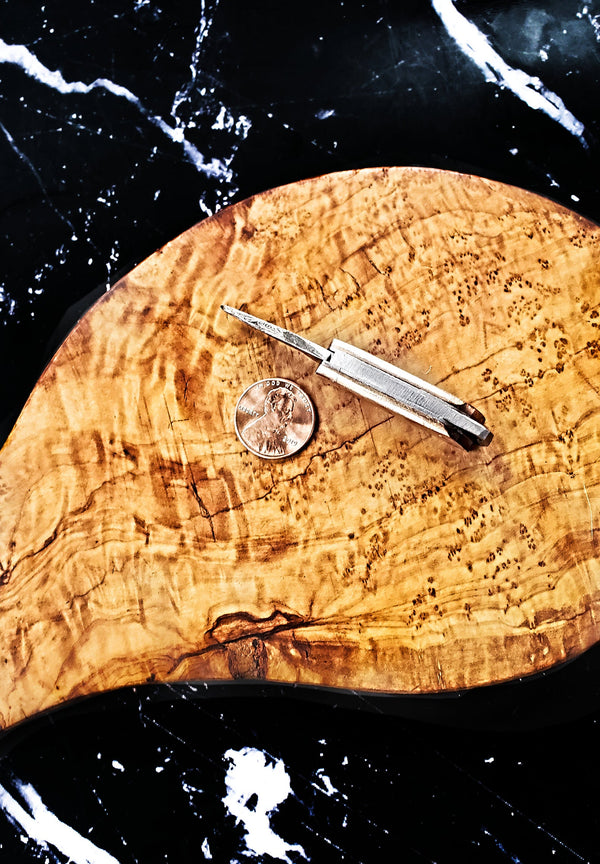 Mini Damascus pocket Knife is handcrafted and beautifully hand-forged to outperform functionally. We Hand forged the blade to align the carbides at the edge for optimal impact and erosion resistance.

Overall Length = 2"
Blade Length = 1"
Handle Length = 1"
Width Max = 1"

Comes with a custom sheath, Made of sheepskin. Hand-formed to fit this functional art piece to perfection. Damascus consists of high and low carbon to not only give the hardness that required for edge resistance but also the ductility for impact performance.