Bowie Blade Damascus Steel Western Hunting Bowie TD-701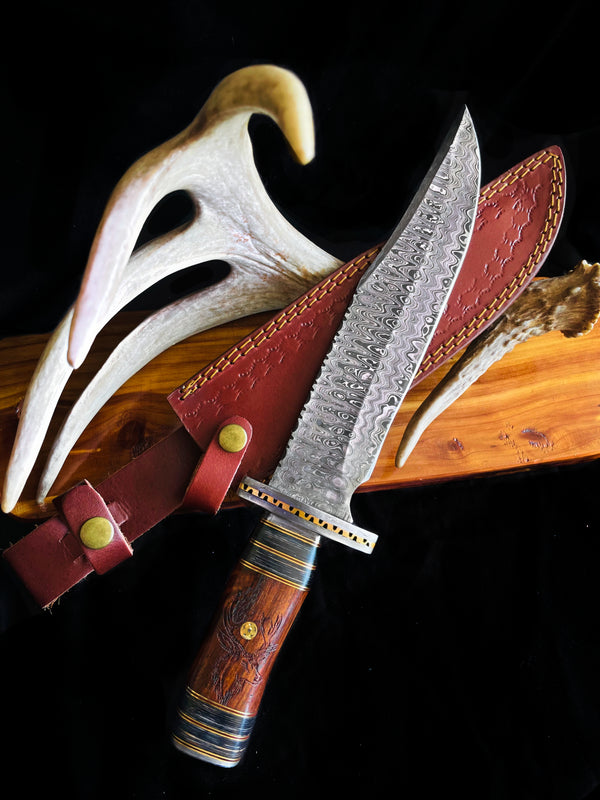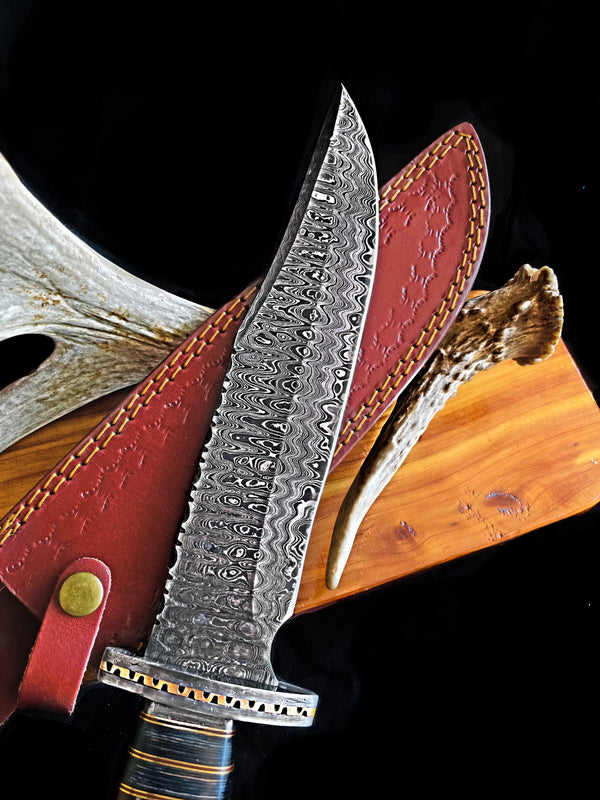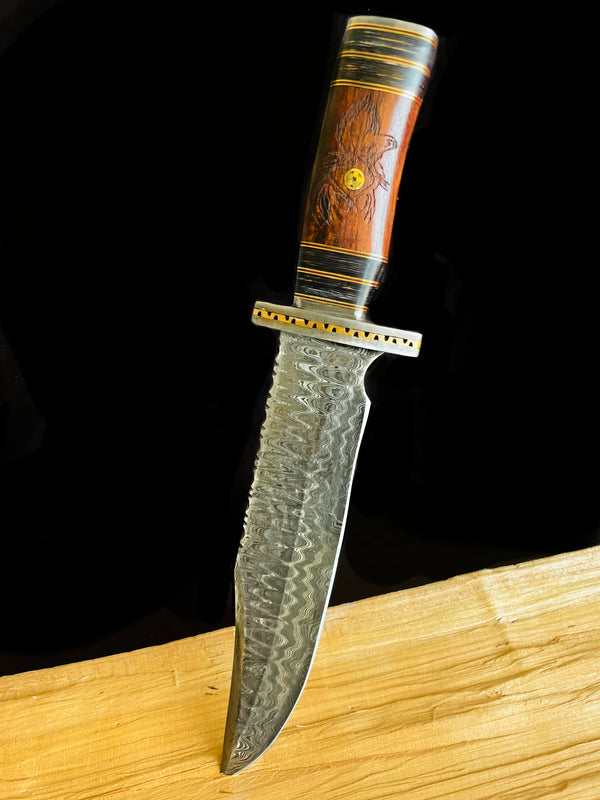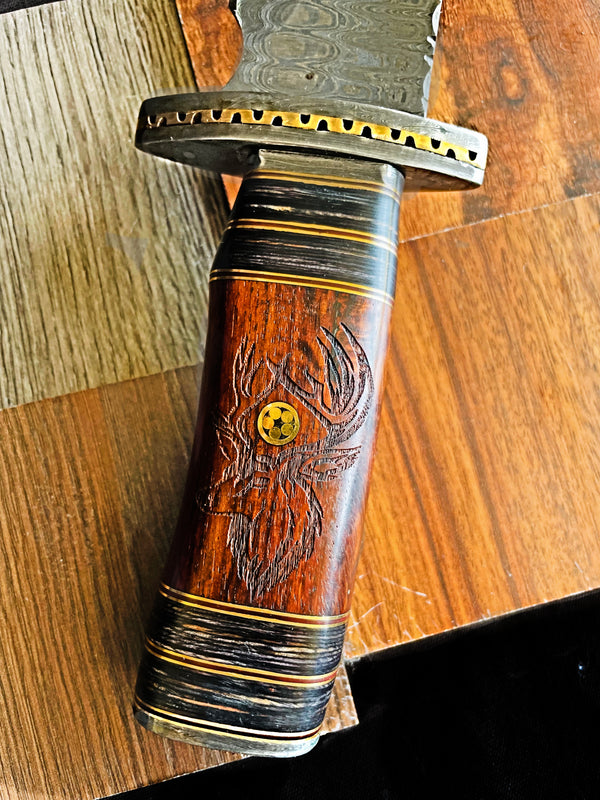 Check out our amazing western style bowies! Snatch one while you can!
Material
Blade material:  Damascus High Carbon steel
12" Inch Custom Hand Made Forged Damascus Steel Hunting Bowie Knife Fixed Blade Handle With Leather Sheath Full Tang
Blade Detail
HANDMADE STEEL DAMASCUS HUNTING KNIFE - Blade is Hand Forged with 1095 & 15N20 High and Low Carbon Steel with over 425 Layers. These two alloys are folded together many times, then dipped in Ferric Chloride which eats away at the different metals at different rates showing the Damascus pattern. This is genuine folded steel, not laser printed.
Scores a 58 HRC on the Rockwell Scale - This metal is tough and ready for work. Creating Damascus steel is still unknown to this day. The process has been lost for the past 500 years. Today, we fold several different sheets of steel together, dip in Ferric Chloride which eats away the metals at different rates to show the Damascus pattern.
Comes with a genuine leather sheath
Handle Detail
BLACK WALNUT HANDLE - FULL Tang - designed to fit perfectly in your hand, this golden grip easily balances in your hand. The handle has been sealed with a clear coat polyurethane to prevent cracking or drying out and to preserve the handle for as long as possible.
Size and Measurements
Overall length is 15"
Blade length is 12"
Blade thickness is 4.0mm
Comes with genuine leather sheath - has a belt look on the back
Restrictions
We don't sell knives to anyone under the age of 18.
Please check your local laws about knife restrictions (If Local Laws permits the purchase of knives for ages under 18, we will comply and sell)
Shipping Detail
I ship within 1 business day USPS (Shipping takes about 2-3 days in the U.S)
Perfect for hunting, fishing, hiking, camping, boy scouts, the outdoors, kayaking, boating, backpacking, canoeing, or anything for the outdoors!
To keep your Damascus blade clean and rust-free, do not store the knife in the sheath for long periods (1 month or longer) and apply some sort of oil to the blade once a month such as mineral oil, gun oil, motor oil, etc.
By purchasing this product you are agreeing not to hold Titan International responsible for any damages, malfunction, defects, injuries, or harm done to any person or persons. All responsibility