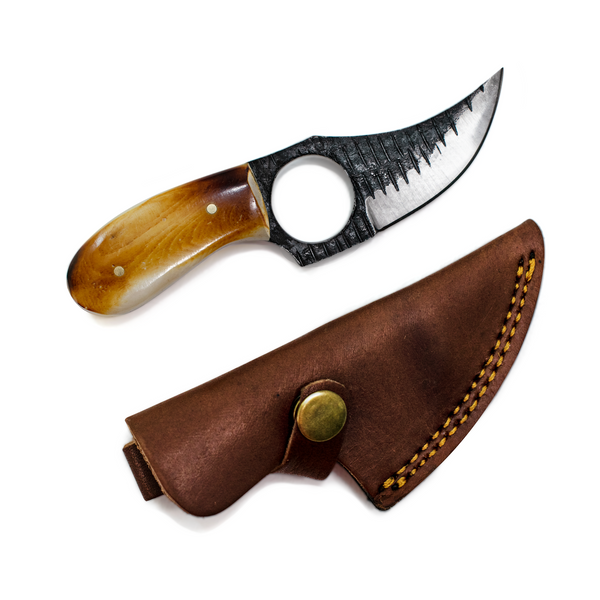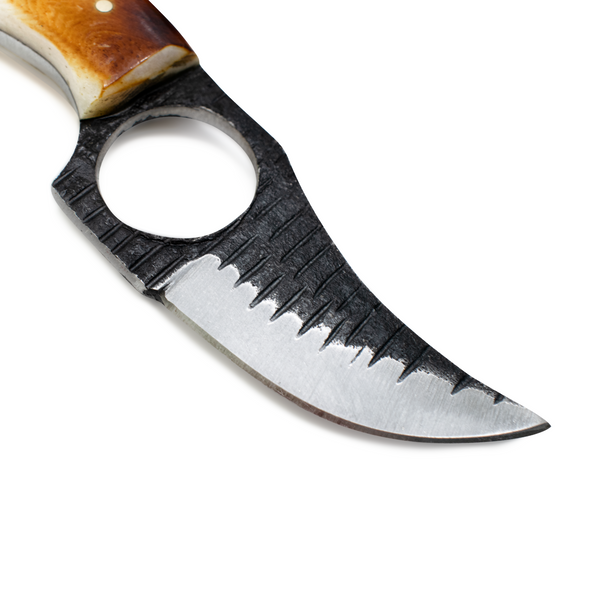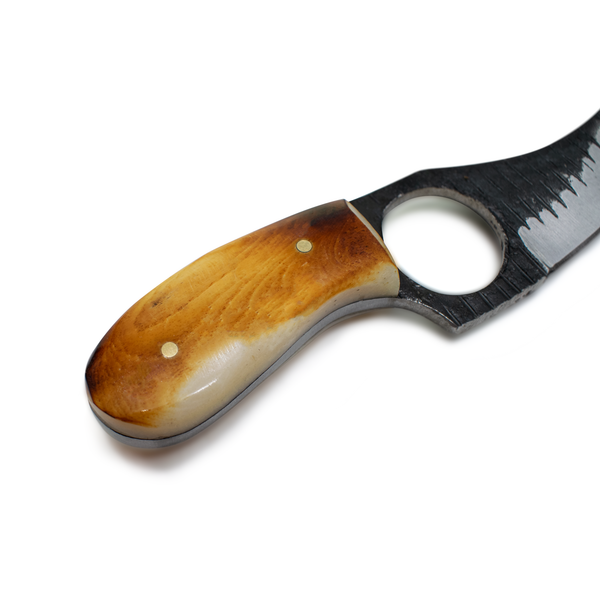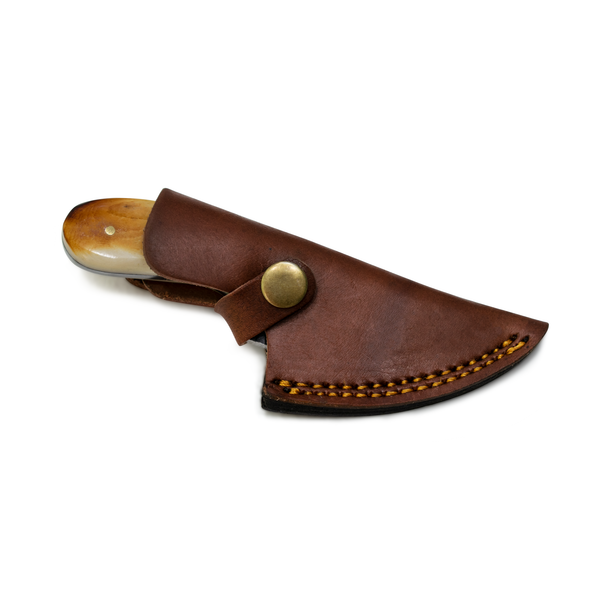 Titan International Knives Carbon Steel Skinning Knife. This Skinning style blade is ready for your next hunting trip or other use as it is heat-treated to take the impact. Curve edge design to be used for skinning & Fleshing. The handle has a custom grip craved in to fit perfectly.
Blade size: 3 inch
Overall size: 6 inch
Handle material: Burnt Bone
This High Carbon 1080 Skinning knife has a stout & think blade, unlike most, it's thick and carries that thickness almost to the tip. It is extremely strong but still has great penetration for stabbing and prying. This knife is a must-have weather you are a hunter, camper or survivalist. Don't leave home without it Recommended Knife Maintenance: Sharpening: Can be performed with any system, recommend the use of oil on 22.5deg fixtures Surface treatment: Recommend that the knife is not kept in the sheath and in dry environment. In case rust develops, remove with steel wool or 3M 1000 grit pads awith oil and use metal polish to prevent from reoccurring.