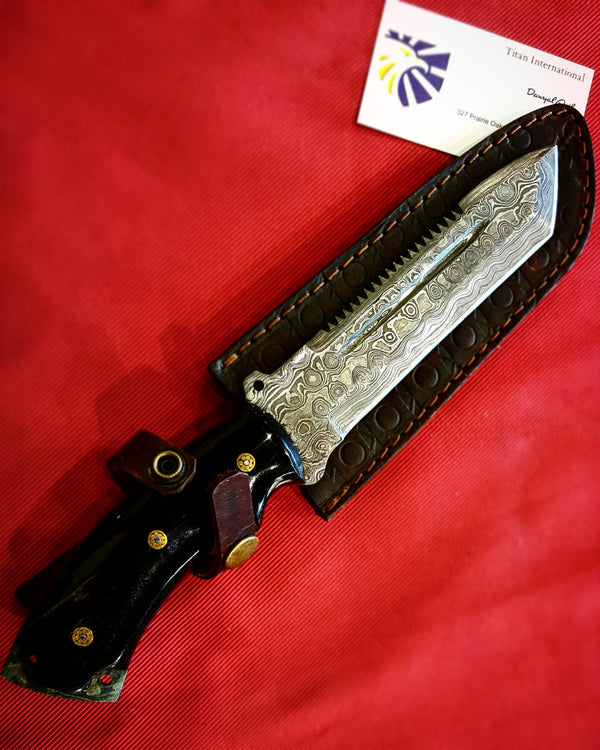 Blade material: Damascus steel (15N20,1095)
Blade size: 6 inch
Overall size: 11 inch
Handle material: Bull horn
This High Carbon 400 Layer Damascus Beast Tanto has a stout tango blade, unlike most tanto's, it is 0.250" thick and carries that thickness almost to the tip. It is extremely strong but still has great penetration for stabbing and prying. This knife is a must have weather you are a hunter, camper or survivalist. Don't leave home without it!