Titan Bowie Style Damascus Steel- Hunting, Camping, Survival, Handmade Knife - TK Bowie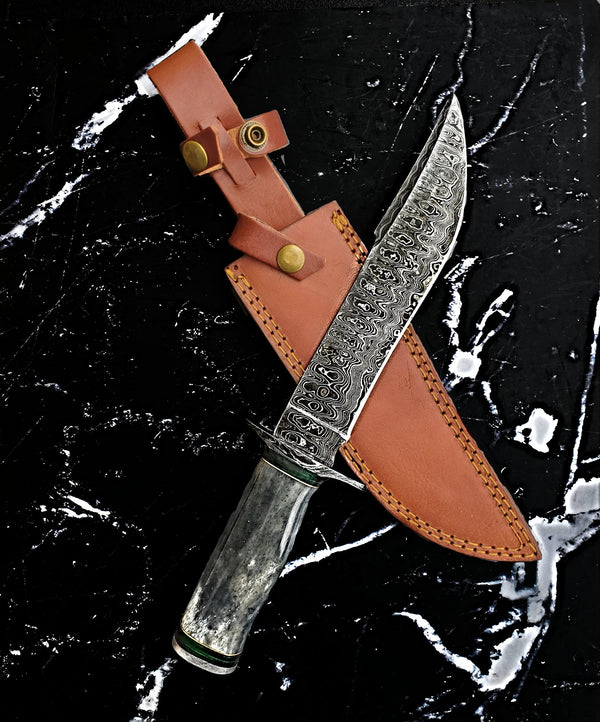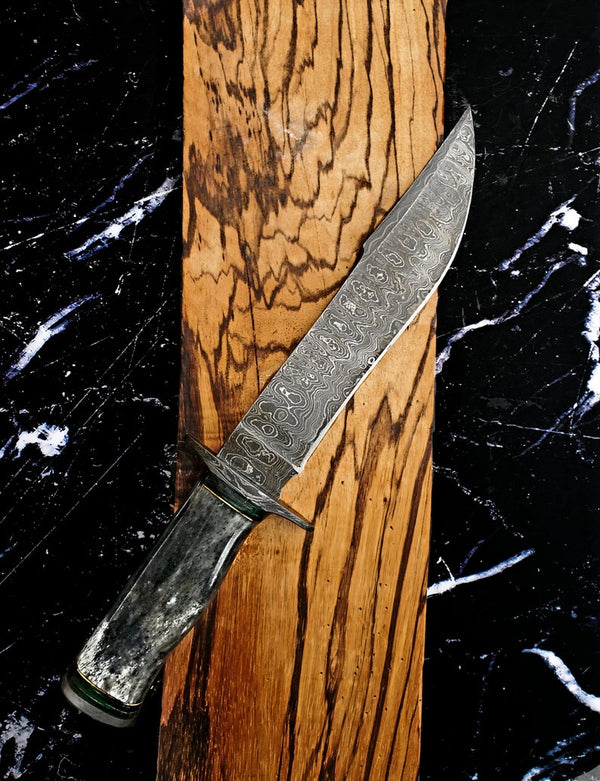 Titan Bowie Style Damascus Steel- Hunting, Camping, Survival, Handmade Knife, Gift for Men
HANDMADE STEEL DAMASCUS HUNTING KNIFE - Blade is Hand Forged with 1095 & 15N20 High and Low Carbon Steel with over 400 Layers.These two alloys are folded together many times, then dipped in Ferric Chloride which eats away at the different metals at different rates showing the Damascus pattern. This is genuine folded steel, not laser printed.It's up to 58 HRC on Rockwell Scale. Very Tough and Durable. Includes premium leather sheath.

Product Specs:
OVERALL LENGTH: 13"
BLADE LENGTH: 8.5"
BLADE MATERIAL: Damascus (1095 & 15n20)
BLADE STYLE: Clip Point
HANDLE MATERIAL: Dyed Camel Bone
SHEATH Premium: Leather

Care
To keep the blade clean and rust free, do not store the knife in sheath for long periods (1 month or longer) and apply some sort of oil to the blade once a month such as, mineral oil, gun oil, motor oil, etc.